poetry writer. mystery lover
December 5th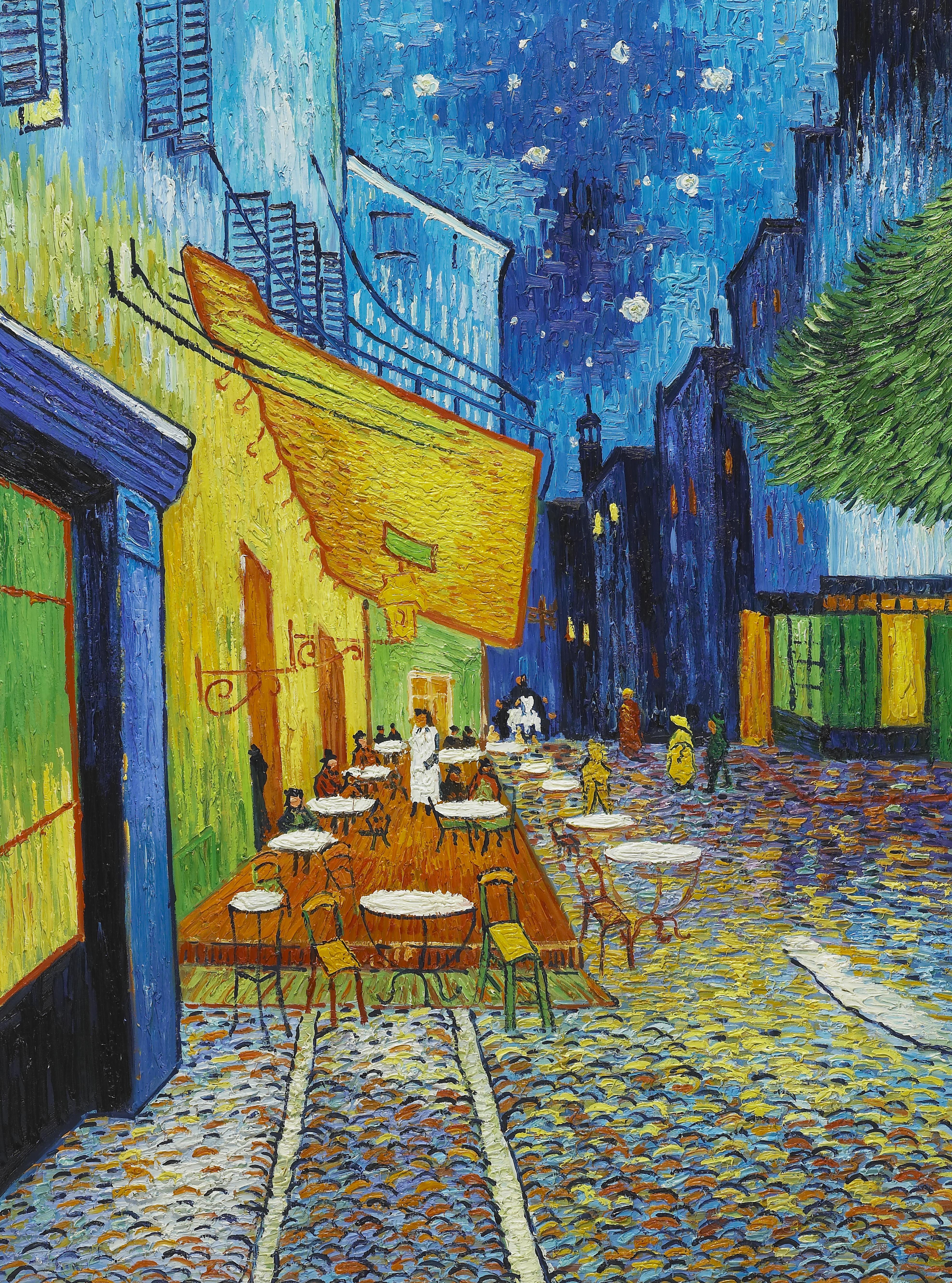 I could live forever in Van Gogh's too many shades of blue.
At night, the stars unveil themselves, counting the people down below.
Yellow, green, white.
Those walking in the street seem fragments of building.
I wonder, what is the server's name?
If the chairs people sit on are comfortable?
In college, I almost bought a poster of this painting at the university bookstore, but I was afraid I'd drink too much coffee.
It was the cliché dorm decoration.
Yet the image is arresting:
dark, light, loquacious.
Quietly unsettling.
Some people sit alone, some people in pairs.
The world beams romantic, the stars speaking in chorus.
Don't forget how mellifluous the passing evenings are, the image seems to say.
A reminder that our daily lives are embedded in some greater mystery.
The night, cryptically beautiful.
The pavement, kinetic.
If he'd painted a fish in it, it wouldn't have seemed quixotic.